We Want You to Have More Fun While Fishing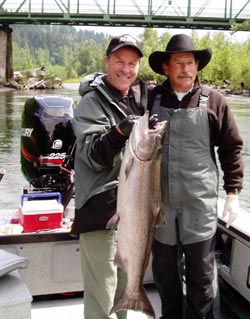 Titeline Fishing Products were developed by fishermen who are passionate about fishing. We wanted to make fishing more enjoyable for ourselves and our friends. We wanted a bait cooler that we could hang in the boat and that would keep bait fresh and cold; we wanted easy-to-find cannonball weights that stayed in the tray; and we wanted leaders that didn't tangle. We then turned our wish list into innovation.
Now we use the Bait Caddy, Lead Caddy, and Leader Caddy every time we hit the water. And just like our friends and customers who love our products, we're spending more time catching fish and less time hassling with aggravations.
We're proud to say that we found practical solutions for common problems. We're delighted that fishing guides, who know what works best, use Titeline Fishing Products and give us great feedback. And we're honored that you took the time to find out more about us.
Please let us know how our products made the perfect fishing gift for you or for someone else. And if you enjoy our products as much as we know you will, please tell your friends about us.